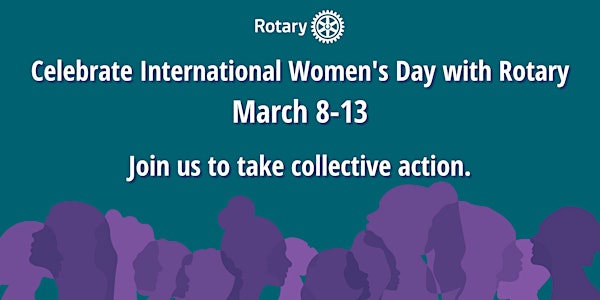 Join Rotary International March 8-13 to take part in our virtual, multi-day observance that seeks to raise awareness about the barriers that women around the world face as professional and local leaders and to build a supportive community to take collective action for change.
Your registration includes:
Follow Rotary on Facebook to take part in this event. We will also celebrate the recipient of the 2023 Sylvia Whitlock Leadership Award, which honors an inspiring Rotarian whose contributions actively work to advance women in Rotary. https://fb.me/e/39UsaA66n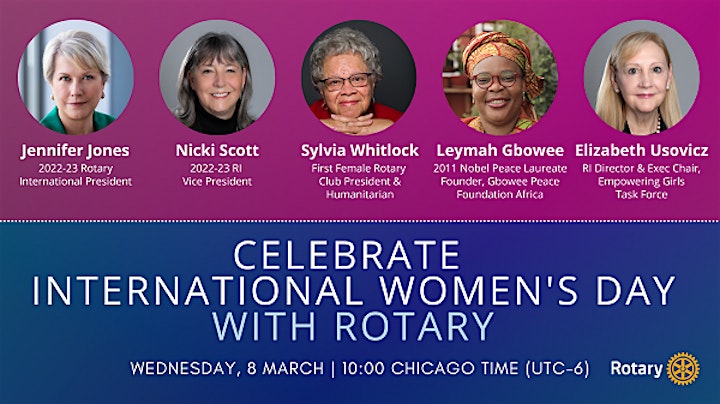 March 9: Embracing Equity at Work and Beyond: A Panel Conversation
This 60-minute panel conversation will be offered twice - you choose the time that works best for your schedule. The panel will discuss the State of Women Leaders and consider what we can gain by embracing equity.
March 13: Connect and Reflect: A Networking Opportunity
During these 45-minute small group discussions, you can connect with other attendees, broaden your networks, and begin to develop an action plan for embracing equity at work and beyond. This session will be offered three times so you can choose the time that works best for you.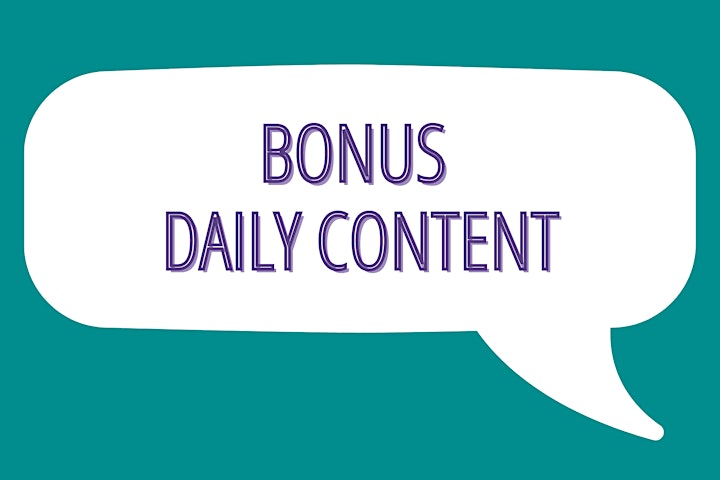 Bonus Daily Content: You will receive additional content with interviews, insights, and opportunities to connect with other attendees on these topics:
March 10: The Burnout Epidemic: If You Are Tired, You Are Not Alone
March 11: Embracing Empathetic Leadership: Promoting a Life-Life Balance
March 12: Building Truly Inclusive Cultures: Changing Systems or Changing Behavior?
March 13: Unpacking Your Leadership Toolkit: The Courage to Lead
Visit our event page to learn more about our featured speakers and why equity matters. This will be updated as additional speakers are confirmed.